Make your sparkle move with these crystal ball set chain earrings. Gold hoop with crystal ball dangling chain earrings.  Sold as pair.
Gold plated over 925 sterling silver
Size: 3 cm x 1 cm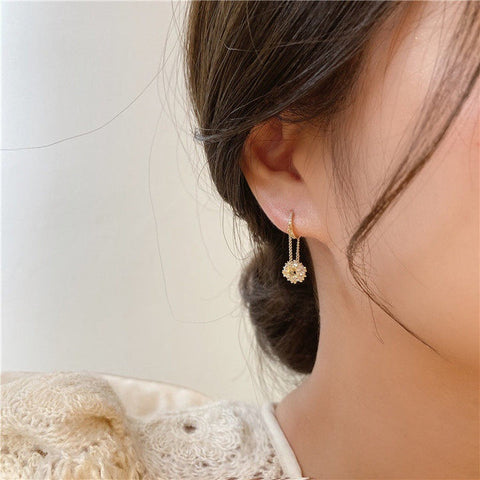 Product Care And Maintenance
Always keep your jewelry clean by avoiding any exposure to water, creams, lotions, perfume, oils and other substances that can be harsh to the items. When you notice any discoloration from residue on your jewelry, wipe the area with a piece of cotton fabric to restore them to a clean state.