Zielony jadeit to kamień czakry, który promuje szczęście i stabilność związku. To idealny prezent do budowania przyjaźni i relacji z bliskimi. Naturalny zielony jadeit to pomyślny kamień.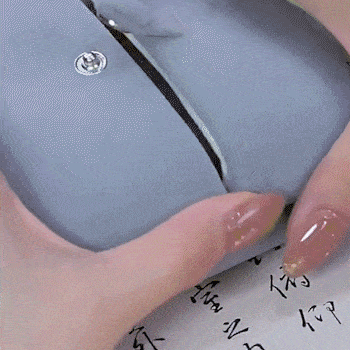 Cechy
Idea: piękno jest naturą wszystkich ludzi. Piękna ozdoba bransoletki może sprawić, że dziewczyny będą eleganckie i urocze. Odpowiedni dla każdego.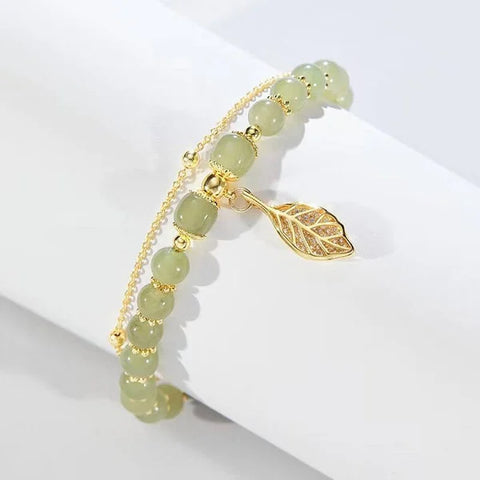 Wzór: połącz z piękną dekoracją bransoletki. Dlatego takie bransoletki mogą sprawić, że ludzie poczują się szczęśliwi i komfortowi oraz sprawią, że ludzie będą pasjonować się życiem. Doświadcz więcej piękna życia.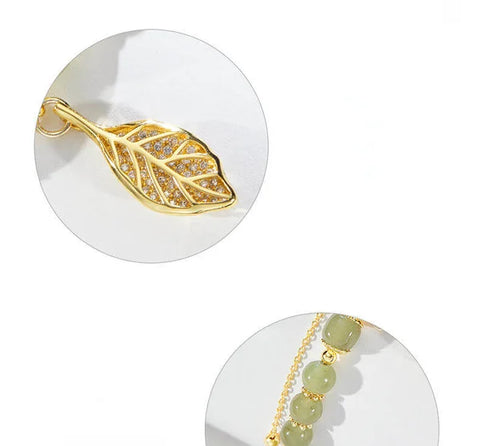 Idealne dopasowanie: do noszenia na co dzień, możesz go nosić na każdą okazję, uatrakcyjnij swój styl na ceremonii ukończenia szkoły, walentynki, urodziny, rocznicę, randkę, imprezę, uroczy i modny.
Idealny prezent: nadaje się jako prezent miłosny dla żony/dziewczyny, prezent rodzinny dla mamy i dziecka, a także prezent przyjaźni dla sióstr. To idealny prezent na festiwal.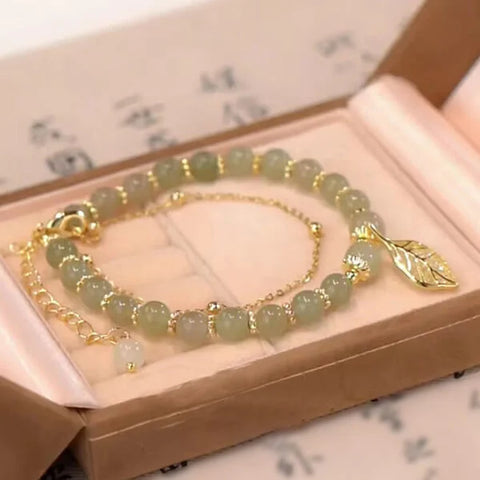 Specyfikacja
Materiał: pozłacany
Zielony kolor
Rozmiar produktu: 15,5 cm
Waga produktu: 15g
Pakiet zawiera: 1 x bransoletki Hetian Jade ze złotymi liśćmi
Miłe wskazówki
Ze względu na pomiary ręczne proszę dopuścić niewielkie odchylenia pomiarowe.
Ze względu na różne efekty wyświetlania i oświetlenia rzeczywisty kolor przedmiotu może nieznacznie różnić się od koloru wyświetlanego na zdjęciu.