Everyone likes a clean interior, but not all have time to figure out how to properly clean all the different materials.
All you need is one product: Car Interior Cleaner & Protector, all cleaning is done in one bottle!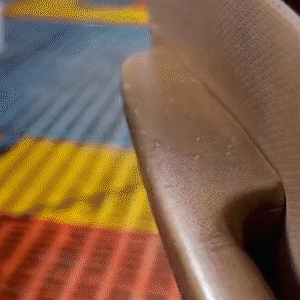 ▶ Shine like a Cleaner
The cleaning power is 5 times that of ordinary cleaners, it decontaminates quickly, without leaving any residue, and maintains OEM finish.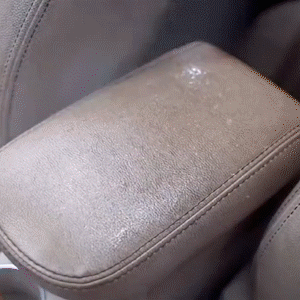 ▶Safe and Gentle Formula
The gentle formula does not hurt hands or stain sensitive materials, does not leave streaks on seat leather and glass, and does not change the feel or texture of upholstery or carpet.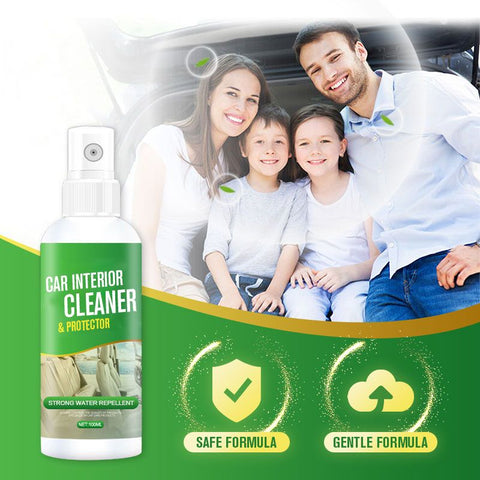 ▶Protect like a Dressing
It is mixed with UV blockers and protectors to resist strong UV rays that can cause internal materials to fade, discolor and crack.
▶No need to Wash, Long-Term maintenance
Regularly use Car Interior Cleaner & Protector to treat interiors to keep car interiors fresh, clean, look and feel as new in the next few years.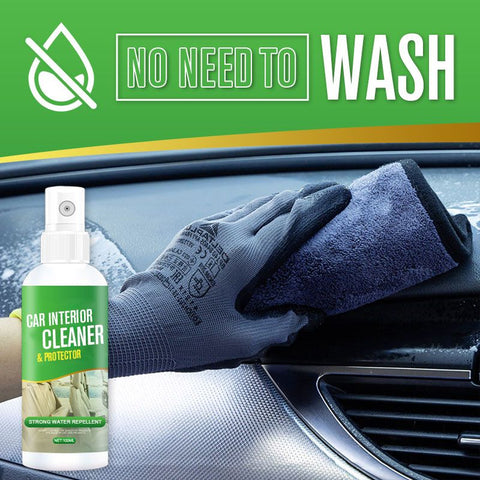 ▶Widely Used
Professionally used for car leather seats, ceiling flannel, center console, car door panel, instrument windshield, navigation screen, leather, vinyl, cloth, carpet, plastic, wooden dashboard decoration, chrome, rubber, etc., can also be used For daily household cleaning, cleaning leather bags, sofas.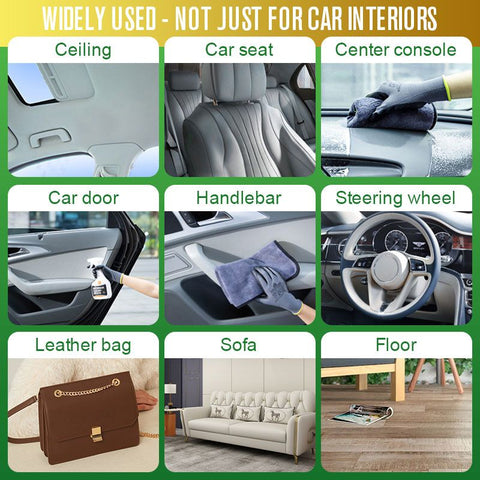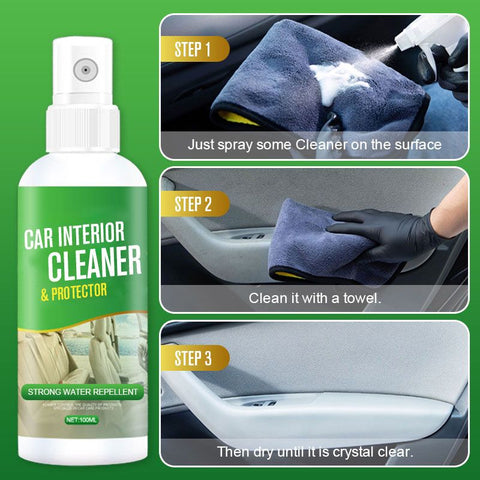 For GPS, LCD, transparent plastic, navigation screens, and electronic products, directly atomize the product on the towel to avoid excessive spraying.
Remove the slight dirt and stains on the carpet and floor mats, clean the soda water on the cup holder, and spray the product directly on the clean towel to avoid spraying.
Specification
Volume: 100ml
Main ingredients: surfactant, deionized water, UV blocker, and protectant
Product Form: Watery
Shelf life: 3 years
Notice:
Our single product size fits well, but if you are somewhere in between, please order a larger size. Please check our size guide to ensure a perfect fit.